FRIDAY, DECEMBER 9, 2022
9:15AM TO 11:30AM
SHOE CARNIVAL
4717 SPID, CC TX
"Zapatos for Zavala"…..and this is what Christmas is all about! Thank you to all the wonderful volunteers who came to help us shop for approximately 75 children from Zavala Elementary. We were so excited about making these children happy and we know they were, however the real "winners" were the volunteers. What a wonderful experience, the children put a smile on our face AND IN OUR HEART!!
The children absolutely loved the fact that they were able to pick any pair of shoes they wanted and not worry about price or style. Nike, Converse, and Vans were some of the more popular choices, however, unicorns, sparkle, and light up shoes were highly prized, especially among the younger students.
Thank you CITGO, their magnificent team of volunteers and for their monetary donation, we would not have been able to do it without them. CITGO has always been a great supporter of the WBA and our community – we truly appreciate everything they do!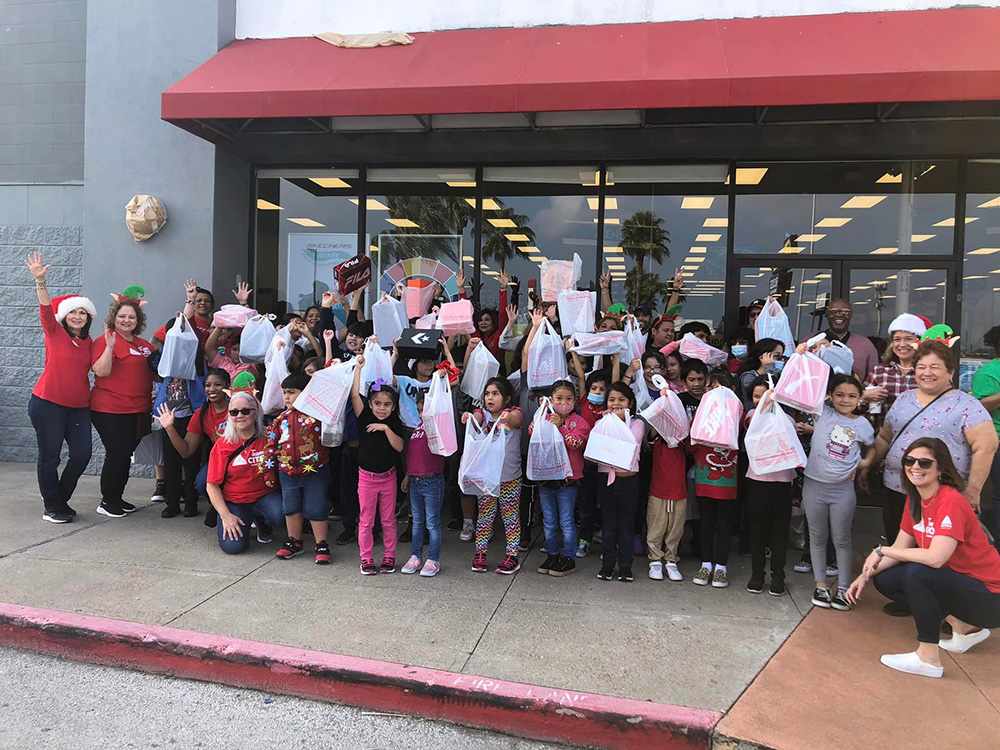 Location: Zavala Elementary School/Shoe Carnival